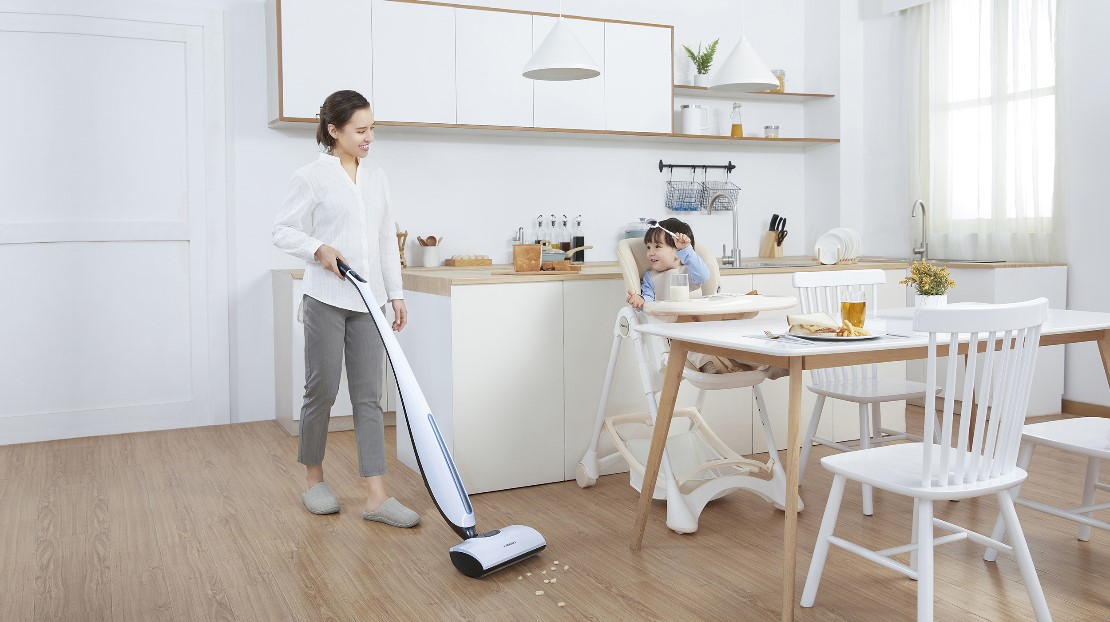 Hizero appoints UNI-Trading as exclusive distributor for its products in Korea
September 12, 2021 – Fast growing premium Chinese homecare brand HIZERO has named UNITrading as the exclusive distributor of its game-changing floorcare products across South Korea. The partnership aims to further strengthen HIZERO's presence in Asia Pacific as a leading brand in the floorcare market.
"The floor cleaning market is showing strong growth in Korea and we believe Uni Trading are an ideal partner to expand Hizero's market share in the premium sector thanks to our innovative product design," said Sam Li, Hizero CEO.
The unique Hizero technology sweeps, washes, dries any hard floor without using noisy, dust spreading vacuum power, which translates into near whisper-silent operation. The Hizero F803 model has already earned top recognition in 2021 with a USA Edison award for its human-centered design, while a leading Chinese consumer products competition honored the floor cleaner with a 'Best Product Award'.
"Hizero offers Korean consumers a completely new approach to cleaning their hard floors, which delivers unmatched cleaning performance from an elegant stand-out design, " said Uni Trading's CEO, Mr. Jongho Kim.
Mr. Kim said Hizero's low noise, relatively long battery life, and hygienic roller cleaning function that wipes while washing will help the Brand quickly win the hearts and minds of consumers in the upper end of the Korean market for floor cleaners, and especially those with children and pets who place a high value on cleanliness.
Founded in 2002, Uni Trading today is a leading distributor of high value brands such as Lenova and Daewoo's Lucoms working.