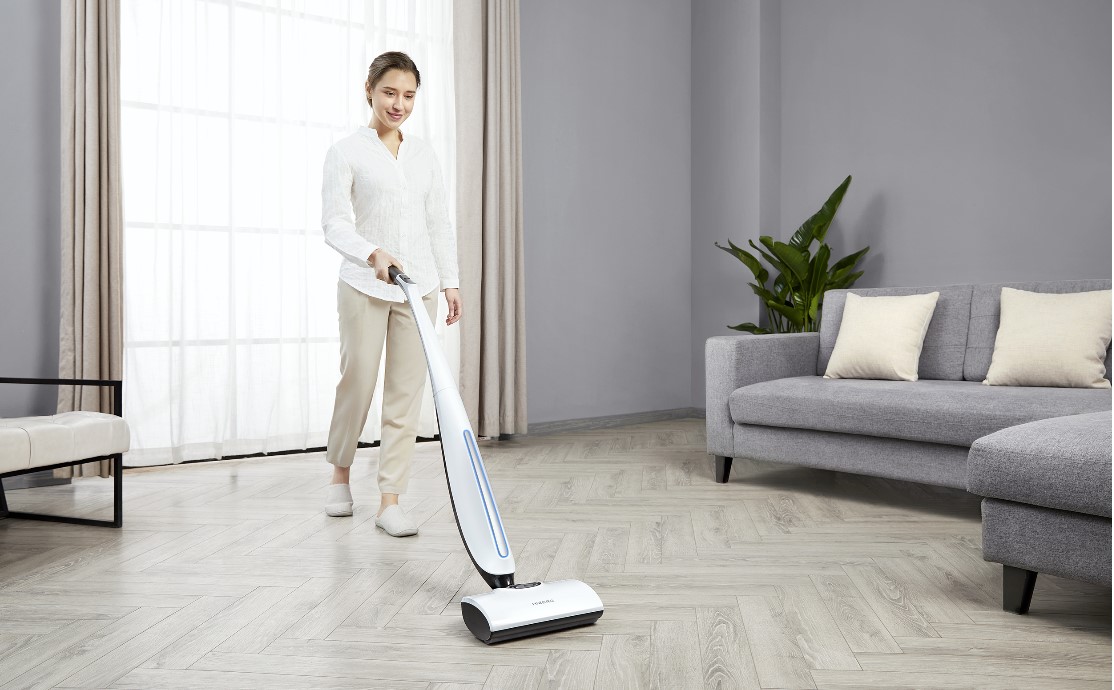 A fresh approach to home cleaning science
July 21, 2021
Anyone who claims there's nothing new under the sun has got it wrong.
China's most exciting hometech brand Hizero threw traditional thinking about floor mops out of the window when it started design work on its startlingly HIZERO 803 mop by using bionic science to develop a superefficient hard floor cleaning appliance that sweeps, washes, dries, and self cleans like nothing else on the planet.
The HIZERO 803 can be used on any hard floor surface, marble, wood, stone or laminate. Leaving surfaces pristine, streak-free sparkly, and air dry. And doing its floor cleaning job in a contemporary design with whisper-quiet performance while also substantially reducing house dust and other airborne allergens.
"Our designers were asked to achieve the impossible by breaking the hold of vacuum floor cleaners on the market by innovating a new appliance that cleans perfectly without using noisy, dust spreading vacuum power," says Hizero CEO Sam Li. And boy did they deliver, Sam adds.
The HIZERO 803 harnesses revolutionary bionic-inspired technology that makes home cleaning better, more efficient and with less drudgery in a bold, cordless and lightweight design. The Hizero UltimateClean™ tech differs from traditional vacuum cleaners and mops because it captures dirt, dust and allergen particles with a unique polymer cleaning rollers and then deposits them into specific compartments that are harmonized into the sweeping
body.
The Hizero 803 has already earned top recognition in 2021 with a USA Edison award for its human-centered design and innovation and honored with a 'Best Product Award' in a leading Chinese consumer products competition.
The Hizero 803 has just launched in the United States with a retail price of USD699 and will launch in other key markets in Europe, including the UK and Nordic marketplaces, as well as elsewhere in Asia Pacific, during August 2021.
Other key benefits of the Hizero 803
• Cordless
• Extra long 60 minute run time from one charge
• Easy disposal of water from waste separation compartments
• Thoughtfully designed to be lightweight and manoeuvrable
• And, low, low noise