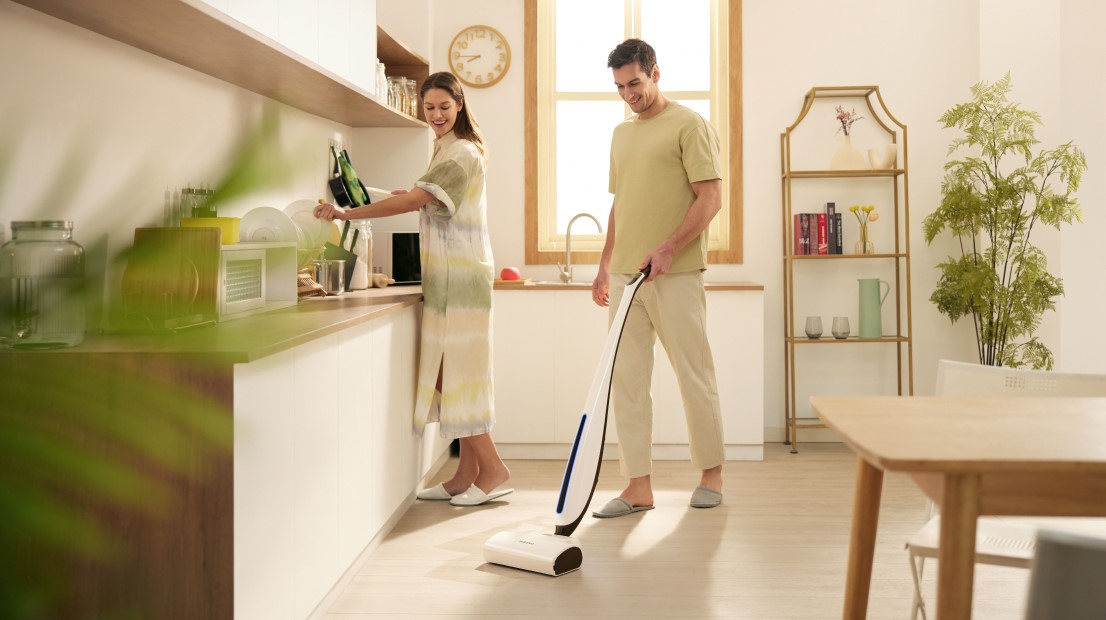 Read our latest article on Walla!, one of the leading news sites in Israel
Read our latest article on Walla!, one of the leading news sites in Israel with more than 5 million visits per day.
"A floor cleaner that changes the rules of the game in the world of cleaning. Meet HIZERO F500, the darkest of floor and parquet cleaners in the world, proudly leading in its field and giving you maximum cleanliness with minimum effort."
Read the full article: https://thetop.walla.co.il/item/3527286
Our thanks to the wonderful team Hizero Israel!
The original language is Hebrew. Below is English translated version:
———————————————————————————
A Floor Cleaner that Changes the Rules of the Game in the World of Cleaning
Meet HIZERO F500, the darkest of floor and parquet cleaners in the world, proudly leading in its field and giving you maximum cleanliness with minimum effort
Every field has its leading technology, one that leaves all competitors behind, not because they are not good, but because they are simply not as good as it.
What is the difference between HIZERO F500 and the other vacuum cleaners? Everything!
The new F500 by HIZERO is a ground-breaker in the field of floor and parquet cleaners and reaches up to a working time of 70 minutes of efficiency for brilliant and sparkling cleaning.
Its soft and unique polymer roller ensures maximum cleaning efficiency for surfaces without scratching or leaving marks on the floor thanks to the device's automatic water switch.
The innovative technology of the device automatically separates and distributes the dry and wet dirt into two separate compartments, a separate clean water tank and a separate dirty water tank, into which all the water and dirty liquids on the floor are pumped and the result? No less than paid.
Those who have previously experienced the previous models F801 and F803, surely knew what we are talking about, if so, the new HIZERO F500 vacuum cleaner has undergone a new face lift, and if considerable improvements have been added in the performance and cleaning angles, all the parts of the device can be pulled out from the top of the device and quickly.
A multifunctional device that cleans itself
HIZERO F500 is much more than a super efficient vacuum cleaner with revolutionary technology. It is your ultimate solution for washing, vacuuming, cleaning and wiping and, if all this goodness is not enough for you, it also cleans itself while in operation, with a built-in cleaning mechanism, so that the polymer roller it has will always remain clean and efficient from the beginning of the work to the end .
This vacuum cleaner simply does all your dirty work and it does not require daily maintenance or after each use. Is there anything happier than that?
Cleans everything from dust to couscous, cornflakes and ketchup
Have you ever heard of a thoughtful vacuum cleaner? If not, you probably haven't met HIZERO F500 yet. This device is designed to make your life easy and simple and its purpose is best expressed when you don't make any effort.
Try this sophisticated device and discover that there is nothing that can resist its ultimate cleaning capabilities, not even pet hair, or sticky rice. And speaking of pets, HIZERO F500's unique cleaning application that operates in a quiet and hygienic manner was actually inspired by the natural way a dog uses its tongue to wipe a plate of both liquids and solids.
In addition, the vacuum does not release dust or allergens, instead trapping them in specific cells, making it an excellent choice for people with allergies or asthma.
Battery life is twice as long as the competition
With simple, easy and convenient operation, you will enjoy performing floor cleaning with 4 operations in one product that will make your life much easier and unlike the other vacuum cleaners on the market, its battery life is extremely long. The vacuum cleaner has a very powerful lithium-ion battery, which allows continuous use for up to 70 minutes of cleaning.
Less water, less noise, less time
With the HIZERO F500, cleaning a 100 square meter floor area will only take about 8 minutes. You don't really need to calculate how long it will take you to clean the whole house, but trust us when we promise you that it will take much less time compared to another cleaning device.
With a maximum cleaning power and 70% quieter than most common vacuum cleaners, with a noise level lower than 60 decibels, it can be operated even when the members of the household are asleep, that's right, and even saves up to 90% less water consumption compared to the other devices since it has water regulation Automatic and innovative.
No dirt and no effort
The solid and liquid dirt collected by the HIZERO F500 is automatically separated into separate containers that can be easily removed for cleaning and leaves the floor clean and smooth without breaking your back, and without a bucket or mop.
The vacuum cleaner is suitable for all types of floors: granite, ceramic, laminate, PVC, wood, marble and parquet and it will restore the shine that has been lost to your home over the years. We can't wait for the moment when you can sit on the couch and not recognize your parquet after cleaning with the HIZERO F500 because cleaning and vacuuming has never been easier when you use this device.
When the future is already here
Did you know that the word technology in Greek means "theory of art"? The new HIZERO F500 vacuum cleaner has managed to refine this art to perfection and it brings the bionic science directly to your home with minimum energy consumption.
Revolutionary technology with 62 patents and 24 months warranty
Thanks to a smart and precise design, the HIZERO F500 has a breakthrough technology that is protected by 62 patents, and thanks to this technology it leaves dust, literally, to all the other vacuum cleaners on the market, and this is also because all the other vacuum cleaners work on an outdated technology of suction that has existed for a hundred years The latter only with the addition of water tanks.
And if you were worried for a moment, then the device has a 24-month warranty from an official importer in addition to a 12-month warranty on the battery, because that's how it is when you're sure of your product.
The vacuum cleaner that works for you so that you don't have to make an effort
The team that is in charge of the advanced technology of HIZERO F500 values your time and the quality time you have at home with yourself and your family and has adapted the device to the lifestyle of the 21st century.
The engineers and designers of HIZERO F500 aspired in its design to reach an ideal balance of aesthetics and functionality.
They took into account and attached importance to all the small and big details, until they managed to create one perfect device.
The team has worked hard so that you don't have to work too hard and will create a floor cleaner for you that embodies all the practical solutions for your wants and needs for a clean and polished home. The many global innovation awards in them.